Coming up at Cinema Academica:
Saturday, February 23, 2019, 7:00 p.m.
Faculty of Social Science, University of Ottawa, room 1006 (FSS 1006)120 University Private, Ottawa, ON.
Map: http://www.uottawa.ca/maps/
Sugar Coated
How did the food industry get us to stop asking the question: is sugar toxic?  
Trailer:
http://sugarcoateddoc.com/about-the-film/
It all starts with a secret PR campaign dating back to the 1970s. For forty years, Big Sugar deflected all threats to its multi-billion dollar empire, while sweet
ening the world's food supply. As obesity, diabetes, and heart disease rates skyrocket, doctors are now treating the first generation of children suffering from fatty liver disease.  The sugar industry is once again under siege. They dodged the bullet once. Can they do it again?
1 hr 29 min
[Note: the film previously announced for this time is not available.]
---
Coming up on Cinema Academica:
Saturday, March 2, 2019, 7:00 p.m.
University of Ottawa, FSS 1006
Pipelines, Power, and Democracy
Pipelines, Power, and Democracy is a striking documentary that follows the mobiliz
ation of ordinary people to thwart the ambitions of oil companies and halt, even if only temporarily, the advance of pipelines across Quebec. In the process, the film offers a sharp reminder that power can be accessible to all.
https://www.nfb.ca/film/pipelines_power_and_democracy/
(In French with English subtitles)
1 he 28 min
Saturday, March 9th, 2019,12:00 p.m. (noon) to 10:30pm
University of Ottawa, FSS 1006
Moving Forward in a Good Way

In the afternoon, we will be showing The Awakening, a ~45min documentary featuring Algonquin spiritual elder Grandfather William Commanda about spiritual principles for life, and the vision of creating institutions to continue bringing the native teachings to indigenous and non-indigenous peoples alike, so that we can remember and hold the way of living with the earth in a good way.

Later in the afternoon, a showing of American Visionary, about Barbara Marx Hubbard, and the idea of human civilization stepping into its own, awakening to a path of conscious evolution and stewardship of our earth, living in a more enlightened way.
Outaouais Wellness Learning representative Judith will be facilitating these first showings.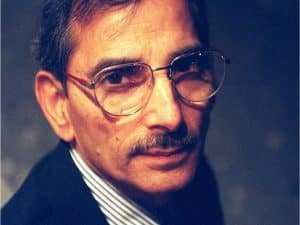 Later in the evening, facilitator Ken of Food Sovereignty Canada will be sharing some videos on food safety and having a healthy food system, featuring some of the work of the late Shiv Chopra.
Food will be available in the lounge outside the showing auditorium on the first floor of the Social Sciences building at the University of Ottawa, for those who would like to stay and try to enjoy the whole day of showings.
Saturday, March 16th, 2019, 7:00 p.m.
University of Ottawa, FSS 1006
TBD
Saturday, March 23rd, 2019, 7:00 p.m.
University of Ottawa, FSS 1006
TBD
Saturday, March 30th, 2019, 7:00 p.m.
University of Ottawa, Vanier Building room 1095
( 136 Jean-Jacques Lussier Priv, Ottawa, ON, )
(the room may change/be corrected in the coming weeks)
TBD
March 30th 2019 is the final showing of the winter 2019 semester.
Look forward to our return in September 2019 for the Fall 2019 semester.
Watch this webpage or join the email list to see if we plan anything interesting in between these times 😉
---
For more information
Facebook: https://www.facebook.com/pages/UOttawa-Cinema-Academica/111045945712456
---
Parking: There is limited metered parking on campus on Séraphin-Marion (the continuation of Wilbrod west of Cumberland) and in the adjacent lot east of Tabaret Hall, and also on Louis Pasteur, between MacDonald Hall and Gendron Hall. The meters are enforced 24/7. There is also a pay-and-display lot beside Simard Hall. The best bet is on nearby streets in Sandy Hill, e.g., Henderson, where there are signs for 2 or 3 hour parking up to 7:00 p.m., unrestricted after 7:00.